Detox, Lose weight, rid your body of toxins and reboot your system in just 7 days!
Do you suffer from any of the following?  
Lack of energy

Gassiness & bloating

Excess weight 

Skin abnormalities 

Inability to deal with stress

Sleepless nights
Foggy thinking
Hormonal problems
If any of these apply to you, this could be a sign that you are in desperate need of a serious cleanse to rid your body of the accumulation of toxins. 
We are exposed to toxins every day in the air, in the food we eat, in alcohol, drugs and even in our every day cleaning products and toiletries.  If we do not cleanse our bodies of these toxins, they can have negative effects such as the ones above, and eventually they can even lead to serious illness.  
I've worked with hundreds of clients at my exclusive cleansing retreats and through my VIP coaching programs who have these same problems. 
Taking my years of knowledge and research on detoxification, I've put together programs that gave them results in as little as a 3 days and helped them reach their overall health goals. 
I've taken that same protocol that my clients pay $2,700-$3,700 for, and put it into an easy-to-follow online program, "The 7 Day Juicy Cleanse" for just $197!
By completing my 7 Day Juicy Cleanse program, you will have: 
Increased energy & vitality

A release of food addictions

Fast weight loss (not just water weight but fat loss as well)

Clearer skin

Brighter eyes 

A better outlook on life! 
Have you ever met a person who seemed to THRIVE? Maybe this person seemed to be GLOWING from the inside out! Most likely they were into detoxification, cleansing and juicing! Have you ever looked into juicing and thought it just looked to complicated with all the different recipes and juicers to choose from? Have you ever thought that you simply wouldn't be able to complete a juicing program out of fear that you would get hungry and break your fast? Hi there, My name is Andrea Cox and I created this fool proof program to end all of that negative self talk once and for all!
I've created a program that is not only fail proof but that you actually get to consume food every day of your juicing program if you choose! YOU DON'T EVEN NEED A JUICER! A good blender and nut milk bag can do the trick too! The best part of this program is you don't have to buy any fancy supplements or gimmicks. Just real organic produce! I even have a shopping list for you for when you go to the store!
First time cleanser? NO PROBLEM! Andrea has you covered every step of the way and will be holding your hand throughout the entire process! Are you an athlete or a person who has specific calorie or hunger concerns? Not an issue! This program was designed to cover all of your caloric needs!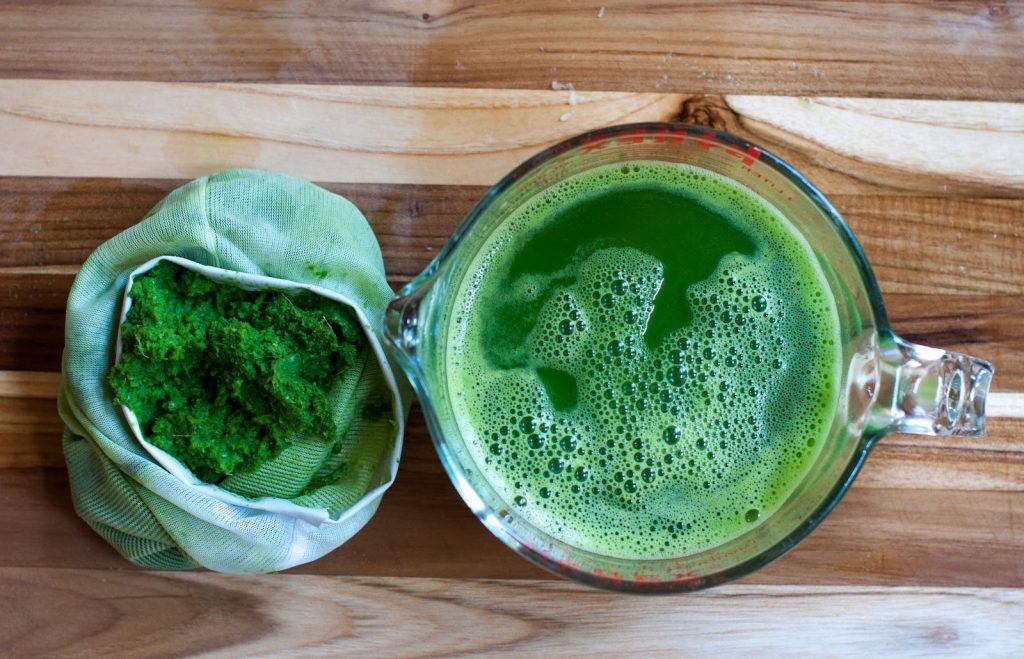 Again you will be enjoying a solid meal every day!!! You really don't have anything to lose! Except that extra weight around your mid section, butt and thighs!
Comprehensive seven day full body cleansing and rejuvenation program delivered to you in a daily video format with a live interactive chat room for you to ask questions directly to Andrea! Seven daily videos with daily recipes that cleanse and detoxify the following organs of the body!
Here's the 7 Days at a Glance:
Day One:

Digestive System

Day Two:

Kidneys

Day Three:

Liver and Gall bladder

Day Four:

Skin

Day Five:

Glands

Day Six:

Lungs

Day Seven:

Lymphatic system
With just one easy payment  of $197, you'll gain full access to a program that has transformed thousands of lives! 
You will get Andrea's secret herbal tonic recipes formulated to reduce the population of unwanted parasitic "guests"!
Renew your energy, revive your spirit! Eliminate toxins and waste! Strengthen the bodies immune defenses! Recolonize your healthy gut bacteria! Even if you are an experienced cleanser you can and will benefit from this specific organ cleansing regimen!
I know you are MORE than ready to end the battle with emotional eating! Your ready to CRUSH candida, yeast and fungal infections in there tracks! Your ready to learn how to detox specific organs to give you an intense GLOW that you've never had before! Your ready to shine your light and ready to stop hiding because of that execs weight youve been carrying around for far too long!
So lets do this!
My cleanse is like the peeling of an onion.
By peeling layers of age, debris, and toxins off of your body, you will emerge after these 7 days as a beautiful new you.
Not only will you be consuming fresh juice during your cleanse, you will also eat healthy solid foods, many of which are raw, and none of which are refined.
Throughout the cleanse, you will be able to indulge in fatty foods such as avocado, young coconut, and many others.
There's even a little room for dark chocolate!
The key to the system is to remain fully satisfied throughout cleanse so you don't reach for packaged processed foods.
Now yours for only $197!  
Thank you for putting your trust in me. Blessings, and be well my little juicing kings and queens, Andrea!
Andrea
 is a raw living foods coach and celebrity Raw vegan chef who prides herself on teaching and spreading the word on living a healthy active lifestyle.
Andrea
 started out years ago as a fitness model and health advocate for over a decade, but then became ill on a high protein diet and and healed herself with vegetable juice fasting, water fasting, cleansing and a raw vegan plant based diet.  Since then she has dedicated her life to learning about the raw vegan lifestyle and sharing that knowledge with others.
Andrea
 attended reflexology school at CAHA academy of Holistic arts and spent one year with a shaman who was a raw foodist for over five decades.  She's also put on several juice/raw food 
retreats
 in southern California and all over the world.  She has written for hundreds of publications such as The Dayton Daily News, The Chiropractic Journal, Fashion 5.0 and Natural Living Magazine and has made numerous television appearances including Dayton's channel 2, KUSI, San Diego 6 and Fox 45.  
Andrea
 has been interviewed on national radio shows such as the The Patrick Timpone Show on One Radio Network, "Rawkin Radio" and Extreme Health Radio. 
Andrea
 is proud to have spoken publicly about her eating disorder on "The Anthony Anderson show, "The Cool Vegetarian", "The Global Health Summit", The John Salley Show, KUSI News San Diego, San Diego 6 news and most recently The Romance TV show where she played herself "A detox specialist"! 
Andrea
's been blessed in the 2 short years she has been in CA to work with celebrities such as a Tony award winning play write and even a former Brady.
Since transitioning into the raw, 
Andrea
 has written two books, Rawlicous Recipes that discusses her trials and tribulations of living with bulimia & how she healed it by juicing, cleansing and eating a plant based high raw diet. She also just completed Juicing for Beauty, a collection of her favorite juice recipes. 
Andrea
 has created a line of Humic & Fulvic acid clay based detoxification products that were years in the making! All three of her products, "
Andrea
's Lower Bowel Balance", "
Andrea
's Breakfast Blend" and "Andrea's Evening Formula" have been sold and shipped all over the world.
Andrea
 is also an advocate for buying local, eating in season, growing your own food & eating a high raw plant-based diet. She takes pride in knowing all her local farmers by name.
I strive to make sure that you get the results you desire and deserve.
So there really is no excuse to not get started today!
Please read the refund policy before purchasing