I finally met my twin flame and my furry husband Louis only bit her once!!!
18 years ago when I went raw vegan while living in Ohio there were no other vegans. There wasn't a juice bar on every corner or any raw vegan restaurants. I couldn't google raw vegan recipe videos or ask the neighbor for food advice.
I remember being in a Barnes N Noble a few years later and coming across Alyssa Cohen's book. The book weighed 6 pounds and was full of raw vegan recipes. I made every dish at least once that year Alissa's book was the inspiration that kept me on track and the reason I wrote my first raw vegan book.
Today Alissa interviewed me on her podcast. We had an instant connection from the moment we met. I felt like I knew her from the moment she arrived. Tonight she made us raw vegan celery soup. Alissa is far more than I expected! She's a hippy raw food gal from Boston with a gipsy soul. 
Thank you Alissa for including me in the raw vegan pioneering pack! 
As far as the podcast goes... I'll be sharing it when Alissa posts it later in the week. 
I Love you, Please love yourself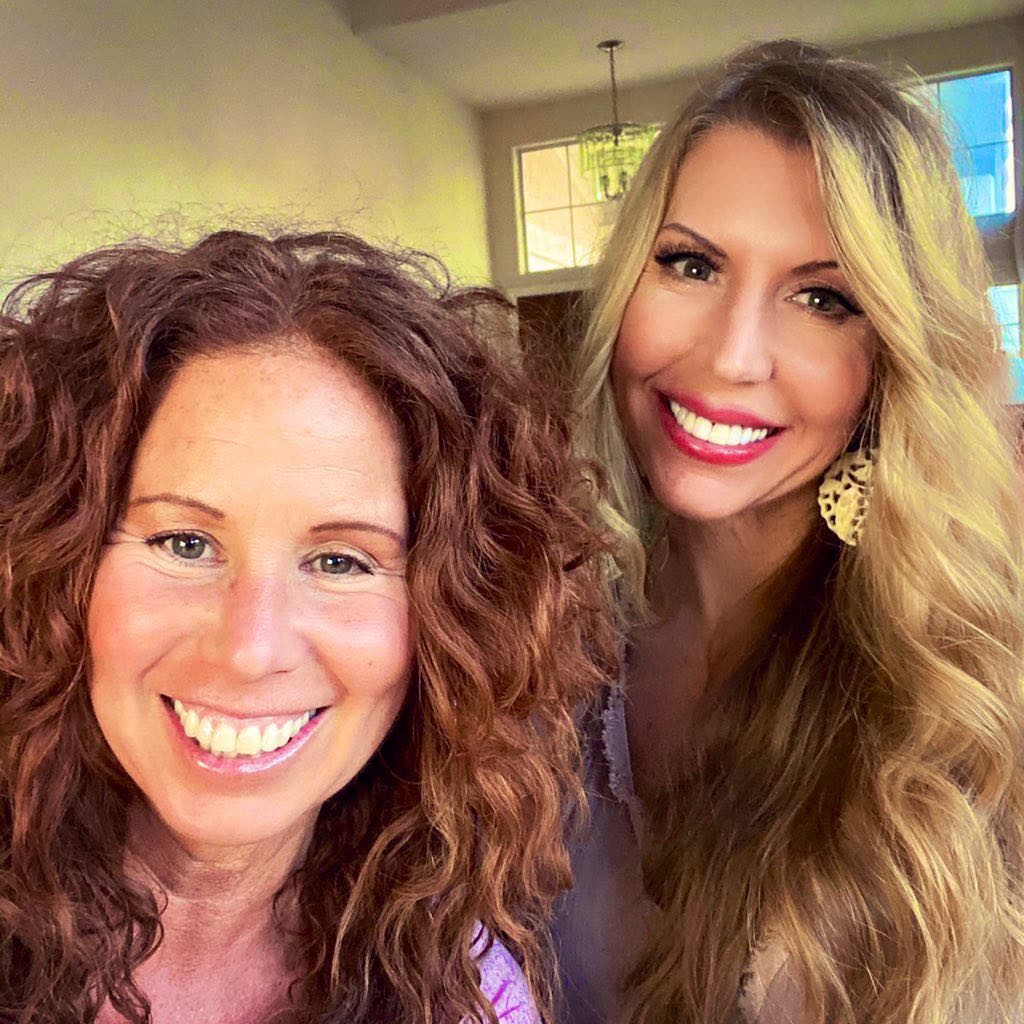 About Andrea Cox ~
An Ohio native, Andrea began her journey as a fitness & glamour model who turned best-selling author, Intuitive Healer, Detox specialist & modern day medicine woman. She realized the power of living raw vegan foods, juicing and elixir tonics when she conquered her eating disorder by utilizing detoxification protocols to better tune into her intuition. This allowed her to naturally gravitate towards a vegan lifestyle.
The Turning Point After winning the battle over bulimia and anorexia Andrea wrote her first book Raw-lic-ous recipes over eleven years ago while still living in her small town, Dayton Ohio. Since then, Andrea has dedicated her life to helping others overcome their battle with food addictions, cancer and many other degenerative diseases. She has been diligent about always furthering her education in holistic health and nutrition through courses at Institutions such as CAHA Academy of Holistic arts, Ingram method of Reflexology, Optimal Health Institute and the International School of detoxification. Andrea is currently in her final phase of an online world renown herbal study program. Andrea finds joy in creating beautiful living food and fresh vegetable and fruit juices for herself and her friends. She also loves to incorporate yoga and fitness into her everyday life. With millions of followers in Andrea finds joy in sharing beautiful useful and inspiring pieces of her life with the world every day through her YouTube channel, Facebook  Instagram & Twitter  pages. Her goal is to have the first ever show on a food related network focused on detoxification, permaculture, juicing and living foods! With all of her hard work and dedication, we know that will happen!
Andrea's been featured in the media nationally on both TV & with her writings and publications. Her work has appeared in The Huffington Post, Your Tango, On FOX and on The John Salley Show amongst others. Most recently Andrea was featured in The Del Mar Times and in San Diego Voyager magazine. She has also recently been interviewed by
Andrea runs Spiritual fasting detox retreats in San Diego. On her AndreaCoxTV channel Andrea teaches the benefits of juicing, fasting and medicinal plants along with natural hygiene forms of cellular detoxification. Andrea teaches how to thrive on raw abundant plant-based foods. She shares raw vegan recipes & detoxification protocols along with the alchemic process of her signature elixir tonics. Known as "The Detox Queen" Andrea has taken the media by storm & has an impressive social media following with her first YouTube channel Andrea Cox TV hitting over 4 million views.
Andrea's AMAZING organic vegan alchemic product line of humic and fulvic acid clay based mineral and probiotic formulas has grown to sell so well her products are now drop shipped straight from her Oregon warehouse to your door.  Her four unique products work synergistically together to create the health and beauty that people strive for but so often miss due to lack of minerals in our soil. Andrea's "Raw detox Formula", "Sexy and Raw Hair skin & Nails Formula" "Smiling Gut Pro-pre biotic formula" can be found on her website at www.AndreaCox.com in the shop section along side of her two latest books "Juicing For Beauty" and "Raw-Lic-ous Recipes" Andrea's group and VIP retreats have been attended by some of Hollywoods hottest celebs. Andrea treats everyone who walks through the doors the same however. One of her favorite sayings is "We all deserve the chance to be healthy, vibrant and beautiful! You cannot put a price on that gift"!
In 2019 Andrea started a second business in the spiritual arts along with a second YouTube channel called TheDetoxIntuitive. Andrea's unique ability to combine the art of raw living foods with her intuitive health, love and akashic record readings have allowed her to harness two different fields so that you may benefit from both. Andrea's famous motto is "Your Issues live in your tissues. In order to clean up your relationships and finances you must first cleanse and purify your body temple". 
Andrea has a love for all living things and has quite the green thumb. One of her favorite pastimes is food foraging hikes. But it is Andrea's deep love of animals that is so compelling to those who truly have the gift of knowing her. Her rescue efforts span across the states and into Mexico. In her free time she uses social media and the internet to place homeless animals into foster care across the globe. From a very young age she never grasped the concept of how people could love their dog or cat and then place a pig or a cow onto their dinner plate.
Andrea's greatest wish is for this world to become vegan. Not only for the health of the body but for the health and saving grace of our planet and the beloved animals who inhabit here.
Comments
comments